Moon Boat Black Creepy Cloth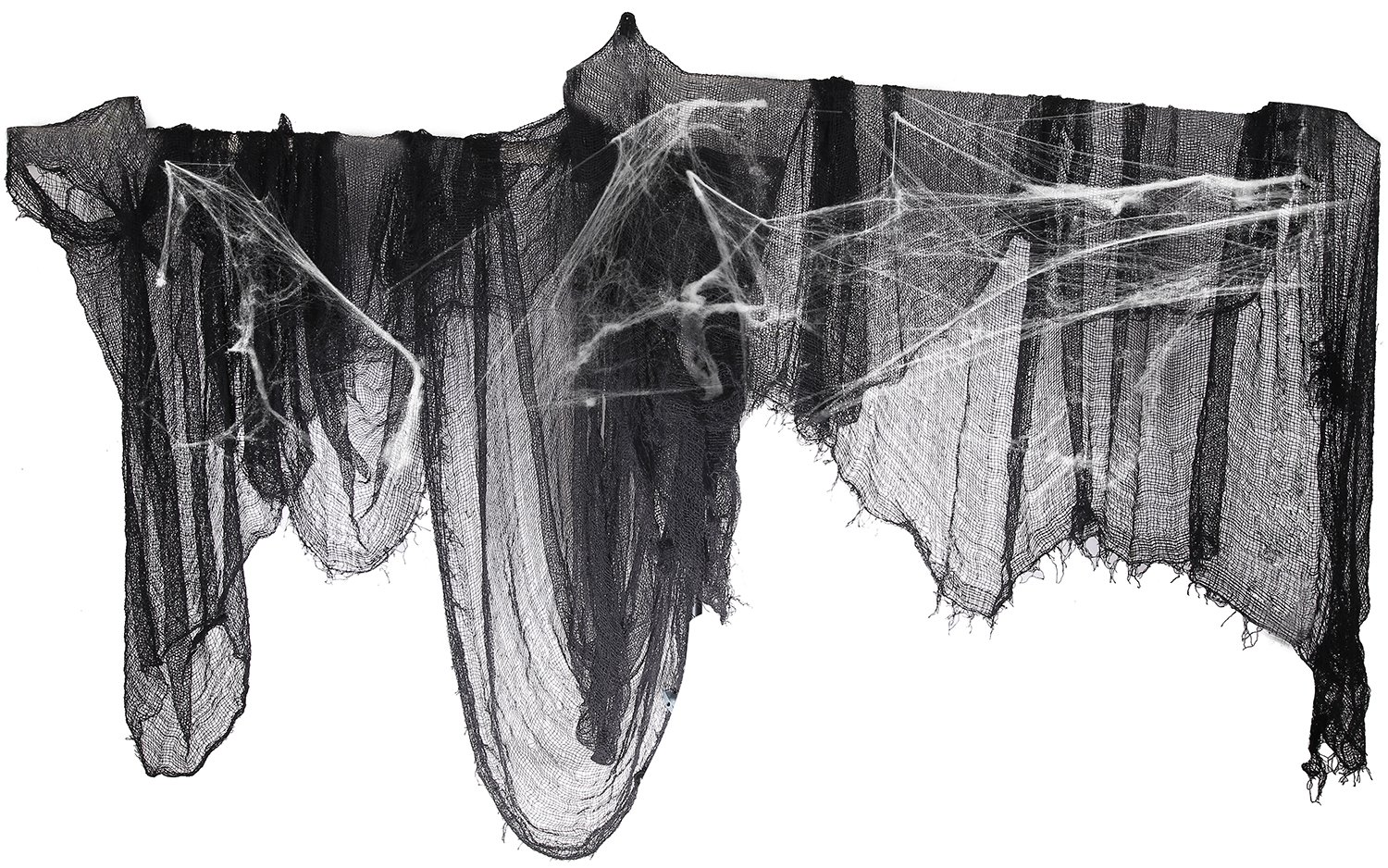 (As an Amazon Associate I earn from qualifying purchases)
Spooky!
This is a great way to add a lot of character to your space, it is black and is longer than expected!
Drape it over cabinets and doors, the more you stretch it out the more realistic it will look. If you have a haunted house theme or just need to make a dungeon look a bit more realistic then this will be perfect. It is nice and soft and easy to use, the entire sheet is flame retardant according to our suppliers.
Add spiders or any other eccentric Halloween props to make it even creepier!
The multi-purpose cloth measures 287″ x 47″ ,made of 100% polyester and is flame retardant.
You can also stretch this creepy cloth and webbing set from wall to wall, across party tables, along banisters and more.
This simple decoration kit is an easy and effective way of creating a spooky setting.