Abrante Skeleton Simulation Plastic Skull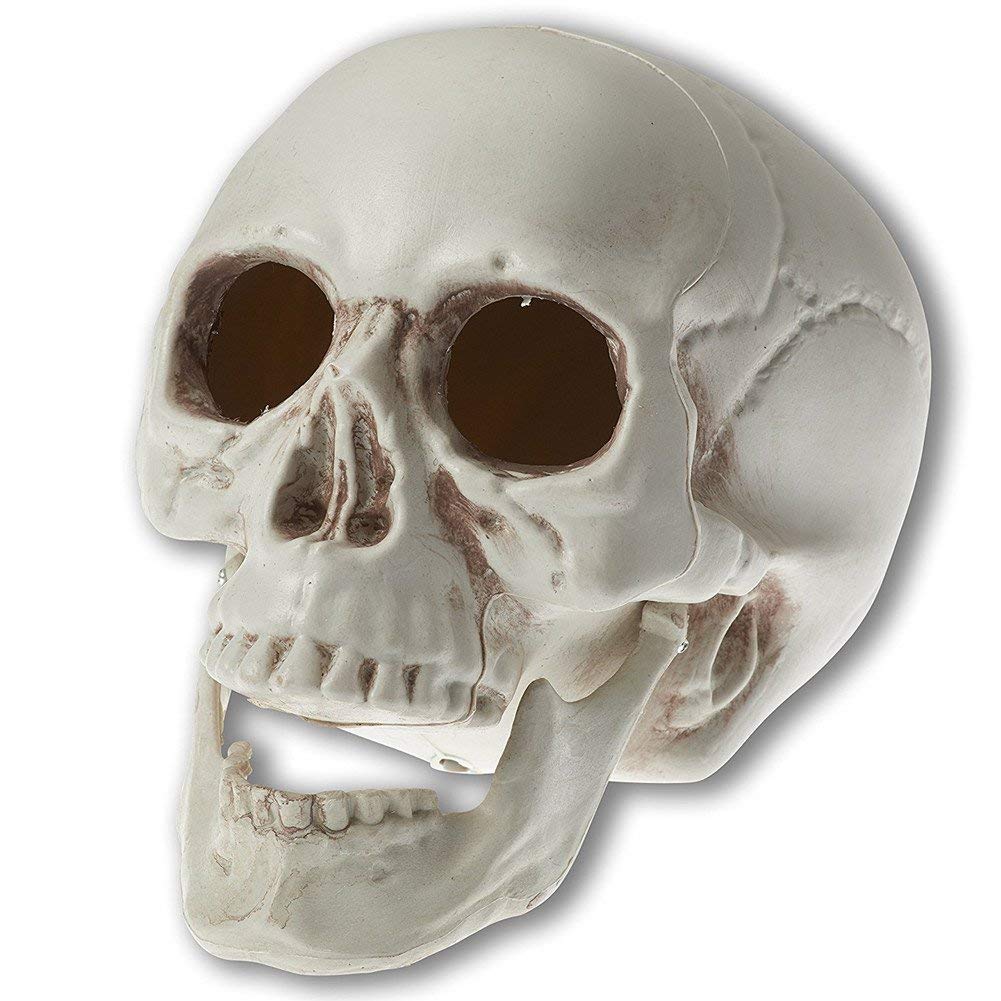 (As an Amazon Associate I earn from qualifying purchases)
Skully!
An affordable item that can easily enhance the atmosphere and mystery of your room.
Add some red lights to make it even scarier or put in green lights for a cool mood!
It is worth the price considering it is only plastic, it makes it easy to replace if it gets damaged.
Specifications:
Material of product: Environmental plastic material, not easy to damage
Color: Grayish white
Size: 6.3*4*4 inches (About the size of an adult head)
Weight: About 6.5 oz(184 g)
Package includes: A durable plastic skull of a removable jaw.