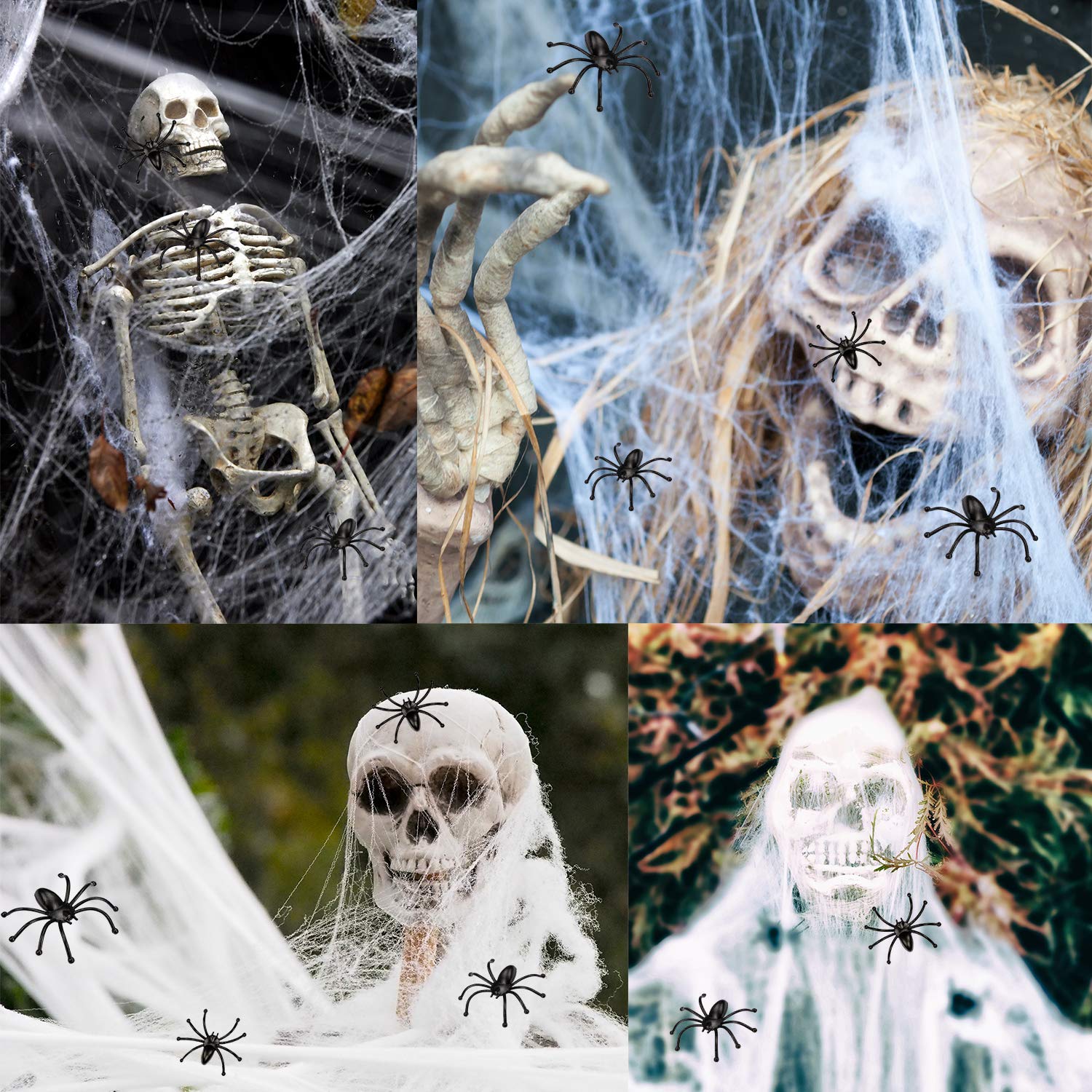 (As an Amazon Associate I earn from qualifying purchases)
Get Webbed!
This is a very fun way to add the creepy element to your escape room. It is very soft and there is a lot of it so you may need an extra hand to avoid getting tangled up!
We used it to create an old tomb room in our room, it added the fear factor that was needed.
Pin this to small passageways or over door frames to get the scream factor from the experience. Use them as visual spider webs and cabinet toppings, it is very versatile so you are only limited by your imagination.
It is very god quality and great value for what is charged.
Specifications:
Color: white (the large web),black (the mega spider)
Material: Polyeter
Weight: 0.8 lb (total).
Notes and Instructions:
1. Unfold the spider's legs and bend as you need. The leg-end can be twisted to be a hook to hang on anything.
2. When installing the web, first lift the central plastic knot and then stick or tie the 8 outer threads to the wall or other objects.
3. Keep the spider, spider web and cobweb away from open fire.
Package Includes: 
1 x Round spider web
80 x Mega spider