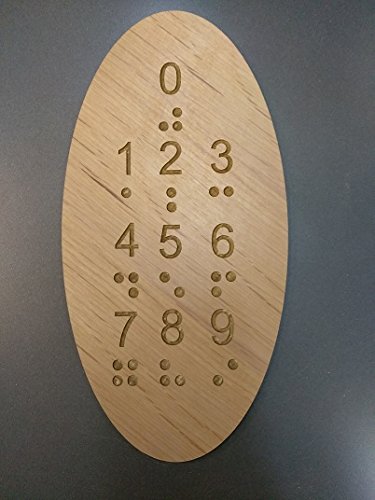 (As an Amazon Associate I earn from qualifying purchases)
Feel your way!
This laser engraved, braille board is a beautiful accessory for an escape room.
Give your customers a chance to memorize it before sending them in or have it subtly on a wall for them to find.
The Braille alphabet is clearly displayed on this attractive 5″ x 10″ Panel cut from 1/8″ thick Alder wood. The panel is laser engraved.
They are engraved and not raised so a keen eye is needed.
Laser Engraved

Made in USA

No Ink used

Numbers/Dots will not wash away or fade

5″ x 10″ Oval Shape