ROMIX Fidget Puzzle Boxes Mini Brain Teaser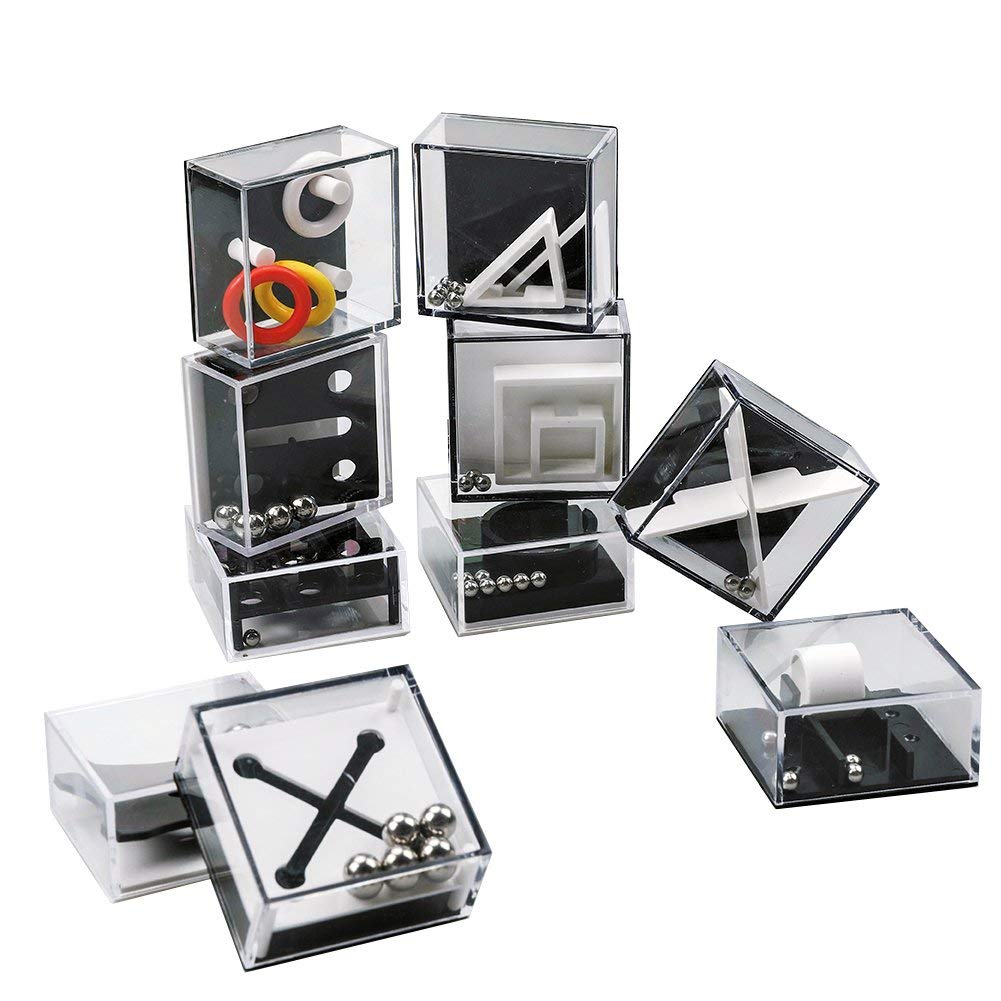 (As an Amazon Associate I earn from qualifying purchases)
Brain Teaser!
These are great little puzzle boxes for all ages, they are fun, interesting and challenging! The kit has 10 different, small game boxes that are easy to use and play.
There are three different levels of difficulty for you to choose from in the set: simple, medium difficulty, and a higher difficulty, which allows you to enjoy different challenges. 
A great prop to have in an Escape room to solve a clue, keep children entertained and overall fun for everyone! You can even use them as stocking fillers and it makes a great gift!
The set is recommenced for ages 6+.